Dona Nobis Pacem
This world could deal with a lot more PEACE! I am allowed to grow up save and sound - and so is my little sister, who is still living inside our mommy's belly… but there are so many children out there are who are not as blessed as we are. Dona Nobis Pacem!
Die Welt, in der wir leben, kann deutlich mehr Frieden brauchen…
Ich darf zwar wohlbehalten aufwachsen, genauso wie meine kleine Schwester, die noch in Mami´s Bauchi wohnt, aber viele andere Kinder haben dieses Glück nicht. Dona Nobis Pacem!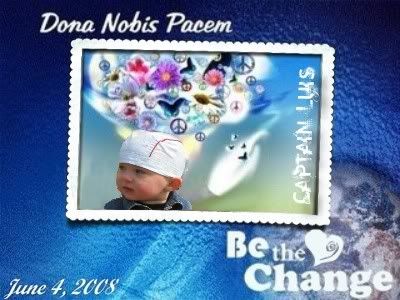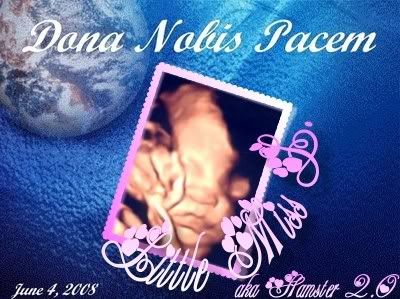 erlebt von Captain Luis am: 4. June 2008 - Logbuch: Captain Luis, Dona Nobis Pacem, Hamster 2.0.

Comments